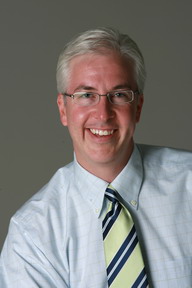 Brandon Smith is a leading expert in workplace health and dysfunction. He is the founder of www.theworkplacetherapist.com – a resource dedicated to eliminating dysfunction at work, improving workplace health and restoring a sense of optimism and hope in the workplace. Brandon also currently serves as faculty at Emory University's Goizueta Business School where he teaches and researches on topics related to healthy workplace dynamics, leadership and communication.
Brandon has consulted with organizations across a broad spectrum ranging from for-profit corporations to non-profit institutions. Many of Brandon's clients include numerous Fortune 100 "Best Companies To Work For." In addition, Brandon Smith has spent nearly 15 years working with thousands of individuals in a counseling and coaching capacity. Brandon's clinical experience includes work at Ridgeview Institute, a world-renown inpatient mental health facility, where Brandon worked with individuals suffering from any of life's curveballs – from mental illness to depression. Brandon transitioned to workplace therapy and has had a thriving coaching practice where he works with individuals ranging from young aspiring managers to senior executives.
In addition to working closely with individuals and organizations as a coach, therapist, consultant and speaker, Brandon combats workplace dysfunction weekly on Georgia Public Broadcasting every Friday morning at 7:35Am where Brandon assists listeners as they take on their work-related challenges.
With extensive experience in both individual growth and workplace health, Brandon's expertise lies in the following domains:
Identifying and curing "dysfunction" at work – from challenging individuals to dysfunctional cultures, the steps we can take at any level in the organization
Creating and promoting "healthy" and productive relationships at work – not only having the conversations we need to have, but also having them in the way we need to have them
Finding personal fulfillment at and through work – from identifying one's calling to achieving work / life balance
Recognizing and managing emotions in the workplace that can stem from stress, layoffs, frustration, conflict, abuse and miscommunication
Leading organizations through change - what leaders say, how they say it and when they say it can be the deciding variables between healthy and dysfunctional.
Brandon received an undergraduate degree from Vanderbilt University with a concentration in communications and team dynamics. His graduate work includes an M.S. in counseling from Georgia State University as well as an M.B.A. from Emory University's Goizueta Business School.
Brandon resides in Atlanta with his wife and their three children.